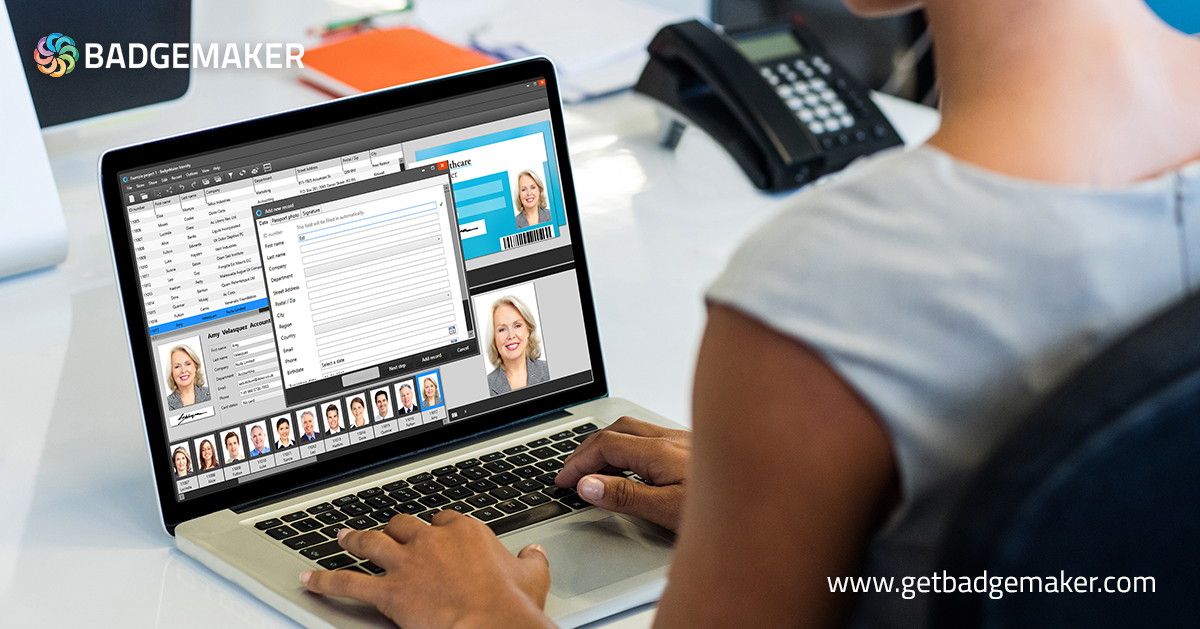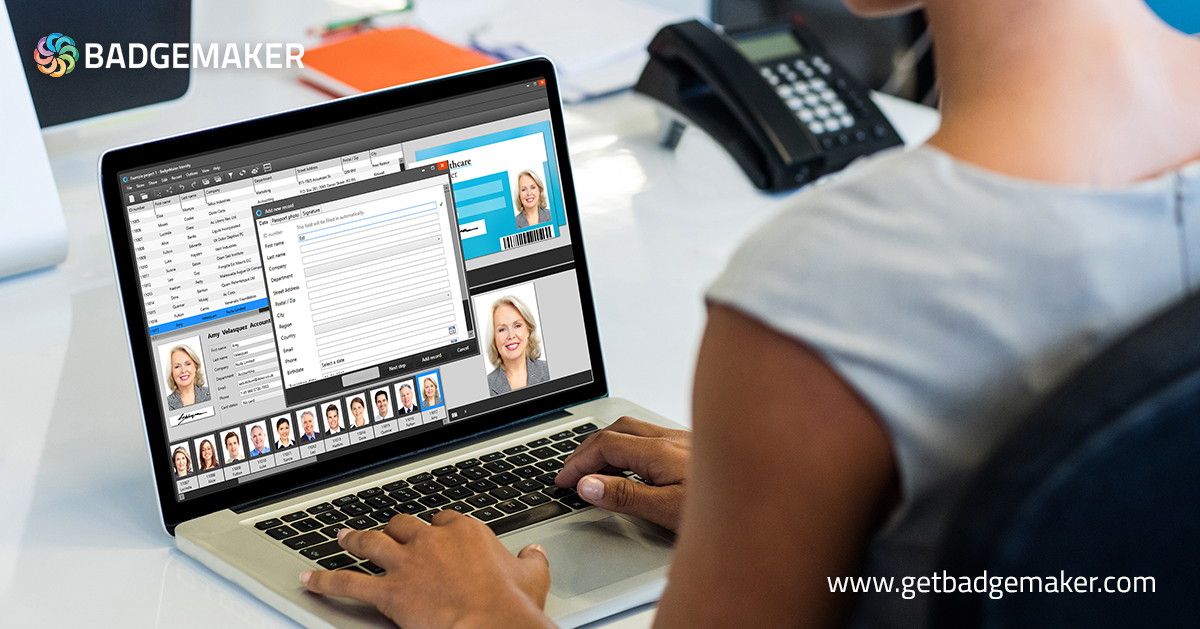 BadgeMaker
You name it, we badge it
ScreenCheck introduces BadgeMaker. The ID card software that contains everything you need for your card production process.
BadgeMaker consists out of a strong base that helps you get started with creating your card designs in BadgeMaker Design and producing your cards in BadgeMaker Identity.
CardsOnline-Card-Designer NL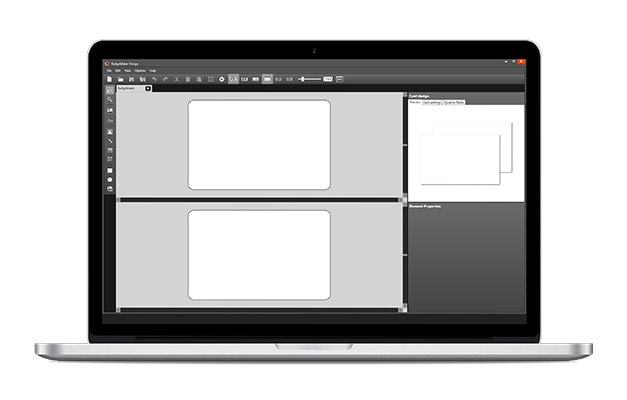 Create a card design in just a couple of steps.
Create a new Card Design. Start with adding a background image and a logo image, add shapes to highlight text and add place holders for the photo and signature.
CardsOnline - Gegevensbeheer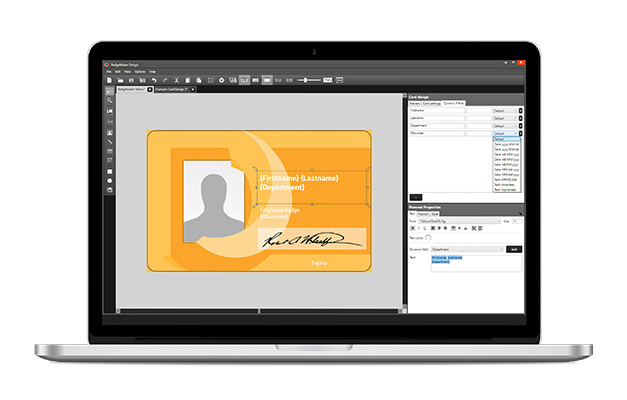 Add Static and Dynamic Text
After setting up the background and visuals add the static and dynamic text to your card design.
BadgeMaker Barcodes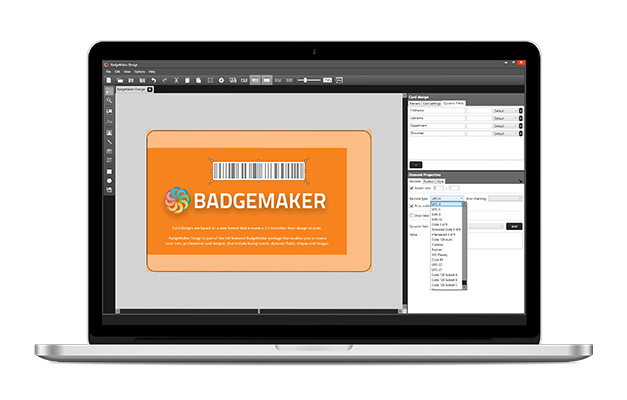 Choose from a large selection of different types of barcodes
BadgeMaker has the option to add a placeholder for a barcode or QR-code to your card design.
BadgeMaker Dynamic logo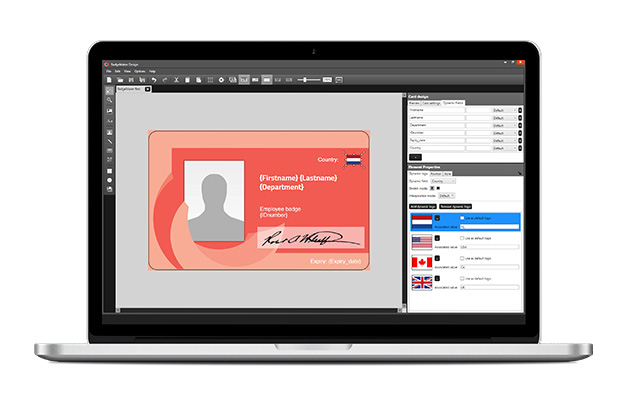 Add a placeholder for different types of images or logos.
Add a dynamic logo to point out different countries for example.
BadgeMaker Photo Capture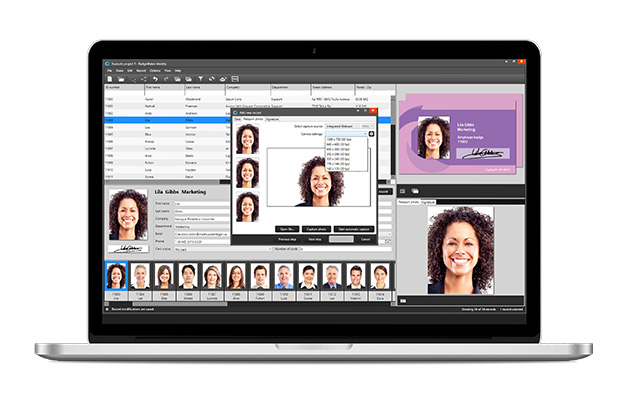 Import data & capture photos
Import data, add records manually, capture photos
Work with cardholders' data with the ease of well known spreadsheet software. Quick enrollment, capture photos fast with face detection and auto cropping.
BadgeMaker print cards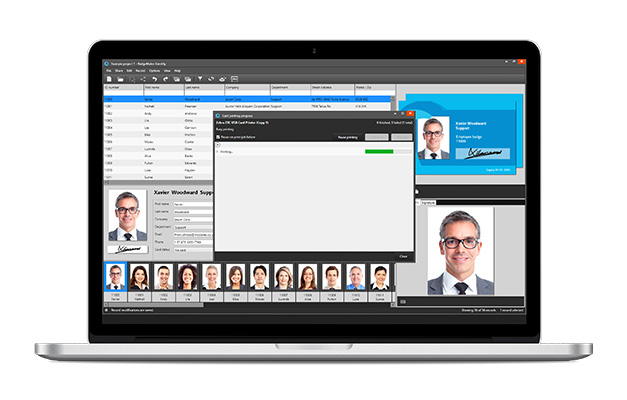 Print your cards effortlessly with a single command
Badgemaker focuses on daily tasks processing your data and printing your cards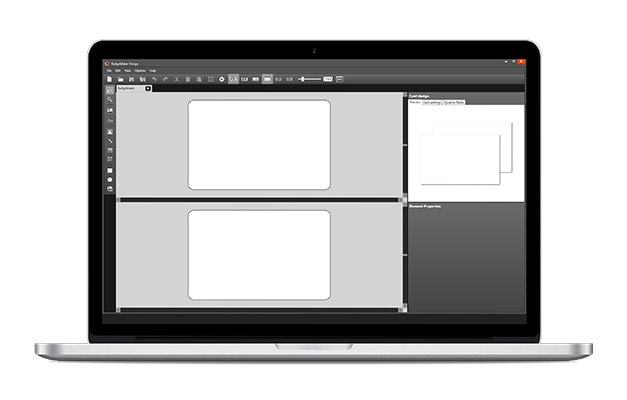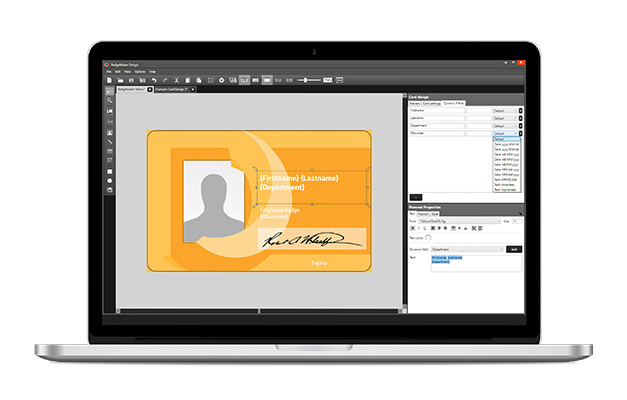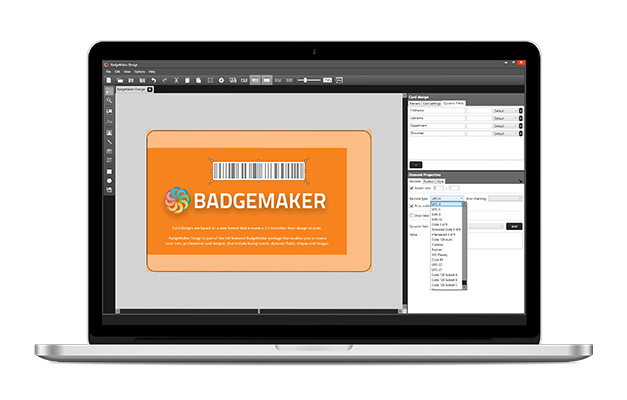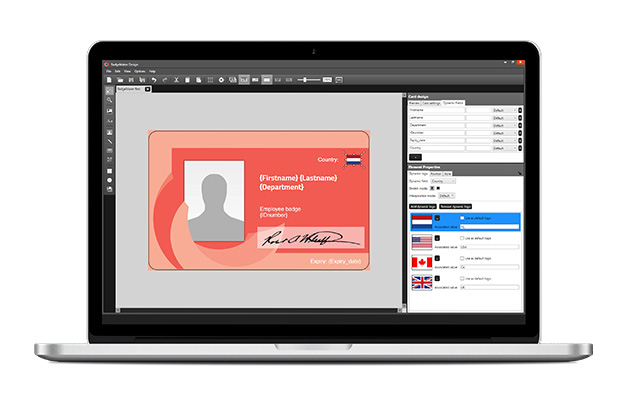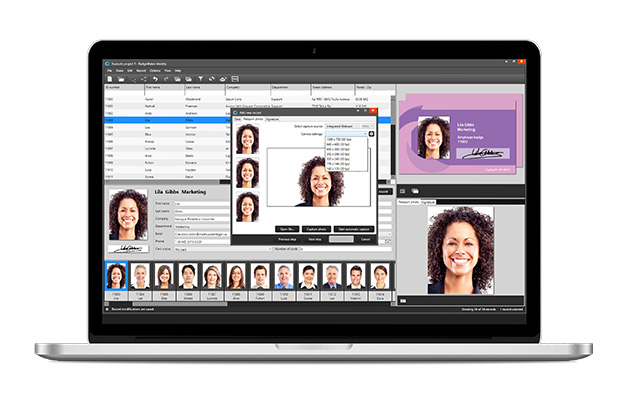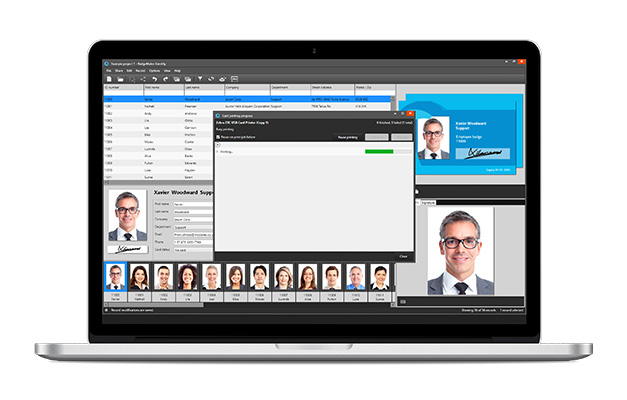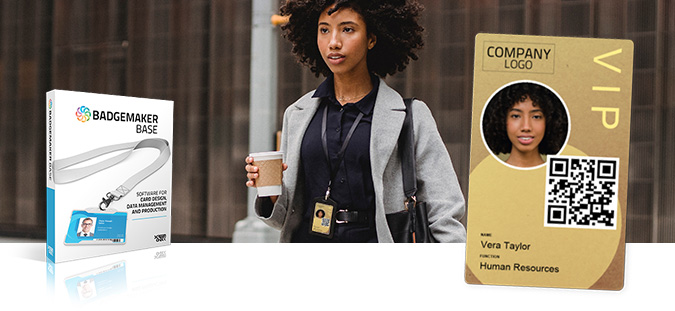 Why choose Badgemaker?
The familiar made better using the latest technologies
With 20 years of experience, BadgeMaker is well known in the ID Card Solution industry offering knowledge and quality.
Create

Build and create your own unique card designs, using tools such as images, shapes, text boxes, barcodes and many more.
Search & Sorting

The search and sorting option is setup very effective, using quick search in the data grid or sorting with multiple filter options.
Photo Capture

Take pictures using the intelligent capturing tool with face recognition, auto cropping and three pictures capturing from which you pick out the best.
Placeholders

Use placeholders to assign a passport photo, signature, barcode or dynamic logo to your layout.
Interface

BadgeMaker Design offers a familiar environment and functionality for both beginners and experienced graphical designers, giving way to creativity and high quality card designs.
Data binding tool

You can freely name your data fields and place them in your design. Importing the card layout in a Identity project, the data binding tool lets you connect the fields from the card with the fields of your project.
Multiple view options

Grid view, Detail view and the Photo slider. The visual support of the system allows the user to find a person very efficiently.
Manage Records

Import data using an Excel file or add single records. The data grid makes managing records intuitive and quick.
Minimum
requirements
Processor Intel Pentium Dual core
G640 2,8 Ghz or equal
Memory 2GB Free Disk space
4GB Graphics
1024 x 768 Monitor/Mouse/keyboard
3 available USB ports (printer/webcam/signaturePad)
Note: Not suitable for installation on virtual machines
Software
requirements
Windows 10
Windows 11
Supported
Printers
Support for new printers is added regularly by means of our automatic software updates.

Supported
Languages
English, Spanish, French,
German, Polish, Portuguese,
Turkish, Italian, Russian and Dutch