Image Slide 2
Working together
with our partners,
customers & suppliers


Delft University of Technology
Delft University of Technology (TUD) issued a tender for a new Card Management System(CMS) to handle multi functional DESFire cards and connect to the many facility systems on campus. Providing the best solution, ScreenCheck was assigned to implement the Card Management System "CardsOnline".

Sint Lucas Educational Organization
Creative innovation is in SintLucas's DNA. SintLucas courses continuously adapt to the creative spirit of current times and technological developments. They also choose current technology for their card management system and link a smart card to their facility systems. SintLucas chooses CardsOnline as a SaaS (Software as a Service) solution for the production of the Mifare Classic card for their students and employees.

Amsterdam School of the Arts
Amsterdam School of the Arts migrated from an early day ScreenCheck Card Management System to the latest generation of CardsOnline. Integrated with their new IDM Identity Management System, Access Control and Cashless Payment Systems, CardsOnline 7 creates one central, full integrated system for enrollment, printing/ encoding and issuing multi-purpose student ID smartcards, offering full card control in one system.
Hospital AZ Diest
The AZ Diest is a regional hospital with 214 accredited beds, divided between Campus Statiestraat and Campus Hasseltsestraat, located on the border of the provinces of Flemish Brabant, Limburg and Antwerp. The hospital employs more than 500 people and there are more than 120 doctors at AZ Diest.
CardsOnline is a central card management system in the cloud that is functional at two locations at AZ Diest. The two locations each use their own source system, SD Worx and Sharepont and link to CardsOnline.
Read more >>
ROC ter AA
ScreenCheck takes care of the bulk production of the employee and student card for ROC Ter AA. In addition to the bulk production, the card management system CardsOnline is rolled out for all locations in Helmond.
ROC Ter AA  in Helmond has more than 3000 students and 400 employees, spread over nine lectures and four support services. ROC Ter AA realizes secondary vocational education in well-organized vocational colleges. They offer their students and employees a recognizable, well-organized and safe environment in which they can perform optimally.
Read more >>
Care group Crabbehoff
The Crabbehoff Care Group choose CardsOnline as a SaaS (Software as a Service) solution for the card production of their identification card. The id card is multifunctional, so that you can also pay with it.
Healthcare group Crabbehoff offers a high-quality and coherent package of services in housing, welfare and care in Dordrecht. Approximately 680 paid employees and approximately 300 volunteers work every day on the same goal: providing the best possible care and services to residents and clients.
Read more >>

Universiteit Utrecht
Utrecht University (UU) produces its staff cards with the central card management system CardsOnline. Utrecht University is located in the city of Utrecht and has seven faculties. With over 30,000 students (and an annual enrollment of 6,500 new students), Utrecht University is one of the largest universities in the Netherlands.
With a local installation of CardsOnline, ScreenCheck offers UU the ability to design, produce and manage a multi-functional staff card. For the card type the Desfire EV1 smart card has been chosen, which is used for parking, coffee machines and access control.
Read more >>

FC Groningen
For the production and management of the supporters cards, FC Groningen has officially commissioned CardsOnline as a SaaS solution. ScreenCheck, in collaboration with Xafax and Nuus, will provide a complete Card Management System this summer. Xafax is responsible for the payment system and Nuus for the cashier system. CardsOnline is linked to the TRES Season Card Management System and the Xafax Payment System.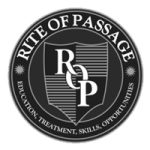 Rite of Passage
Together with our partner Laminex, ScreenCheck deployed the ID card solution CardsOnline for the Rite of Passage organization.
Rite of Passage based in Minden Nevada, offers a diverse continuum of care across the United States to troubled, at-risk and vulnerable youth. From community and foster family programs to after-school mentoring, charter schools, residential programs and transition services, Rite of Passage improves the lives of youth.
Read more>>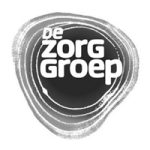 De Zorggroep
De Zorggroep is a merger of three reputable HMOs: Homecare mid-Limburg, Foundation Land of Gelre and Gulick and Zorggroep North Limburg. De Zorggroep state with an array of care services and many nursing homes ready for anyone in North and Central Limburg who needs care, from young to old.
De Zorggroep issued a tender for a card management system where an ID card can be linked to the staff system, the printing system, access system and registry. The tender was awarded to Media Point and ScreenCheck.
Read more >>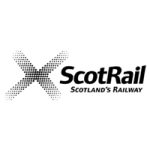 ScotRail
The ScotRail franchise is operated by Abellio. ScotRail has routes between Scotland's seven cities, introducing faster and spacious trains with more carriages and new onboard facilities. ScotRail turned to our partner IDBS to help them with a solution for the ID cards of their employees.
For the production and management of ScotRails' employee ID cards, IDBS advised to use the card management system CardsOnline in combination with a ID Card Printer. ScreenCheck is very proud with this partnership and hopes to help more resellers and their customers choose the best ID solution.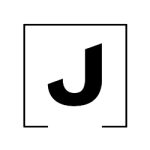 Jaarbeurs Utrecht
For almost a 100 years Jaarbeurs brings people together and creates valuable meetings that motivate and activate trade. A lot of different systems and connected cards are needed for hosting this many interactions and meetings. Jaarbeurs started a search this year to find an one card solution that can be used in combination with seven different applications.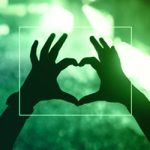 Jaarbeurs finds their solution in the card management system CardsOnline by ScreenCheck. ScreenCheck is proud of the choice for CardsOnline and looks forward to a great collaboration with Jaarbeurs.

HTM produces and manages tramdrivers ID cards using CardsOnline.
With trams and buses HTM takes care of the public transport in The Hague region. HTM connects people to people and people to places. With the growth and international appeal of The Hague is also the route network of HTM growing. Through new technologies, innovative thinking and good collaborations HTM can increasingly meet the needs of passengers and the life in the metropolis, now and in the future.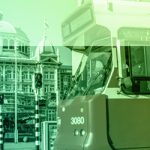 For the production and management of tramdrivers ID cards, HTM has sought a partnership with ScreenCheck in the form of CardsOnline as a SaaS solution in combination with a ID Card Printer. ScreenCheck is very proud of the current cooperation and expects to be HTM of service more in the future.