Together with Laminex, ID card solution CardsOnline deployed at Right of Passage
Together with our partner Laminex, ScreenCheck deployed the ID card solution CardsOnline for the Rite of Passage organization at the beginning of this year. Rite of Passage based in Minden Nevada, offers a diverse continuum of care across the United States to troubled, at-risk and vulnerable youth. From community and foster family programs to after-school mentoring, charter schools, residential programs and transition services, Rite of Passage improves the lives of youth.
Having many students, staff members, locations and facilities creates a logistic challenge for the production and management of ID cards. On the advice of Laminex, Rite of Passage chose CardsOnline as their efficient ID solution. They now provides ID cards to all locations from one central system in the cloud.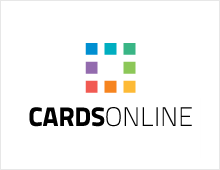 CardsOnline becomes the link between the ID card and other systems (e.g. HR System). Connections between these systems are established through custom made data agents. By using only one online system for all functionalities, you save both time and cost, while simplifying your administration.
CardsOnline, your ID card solution!