ScreenCheck is excited to announce the release of CardsOnline 8, introducing the CardsOnline Active ID & Active ID App, your mobile identity. The Payment Module is a new feature in the Service Portal that allows card holders to request & pay for a new card. The new release also comes with great improvements, like more improvements on security, saving your filter settings and the option to add photo requirements to the Service Portal. For more details check the CardsOnline 8 release notes.

CardsOnline Active ID
Your Mobile Identity
Active IDs are designed with the Card Designer and issued using the Data Manager similar to a Digital ID PDF format. The CardsOnline Active ID App, available for Apple and Android, allows employees, students, visitors, members or volunteers to receive, keep and manage their Active ID to use for mobile identification, access or a Data Check.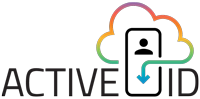 An Active ID has a secure active connection with CardsOnline and can always be updated. Changes to data can be pushed immediately. Using the Active ID App, creates an efficient issuance process and lowers your production costs.
CardsOnline 8 Security
Work together on improving your security
Security for your organisation offline and online is very important nowadays. It requires making the necessary security steps to your infrastructure, locations, servers, the software applications you use and setting up protocols with your own employees and external people you work with. CardsOnline 8 offers multiple options to improve security when working on your card management and production.
CardsOnline Two-factor Authentication (2-FA)
Safe and reliable login is one of the important steps to improving your security. Advanced password protection with 2-FA ensures protection of both users and data in the entire system. Two-factor (2FA) or multi-factor authentication (MFA) is an additional security layer – helping to address the vulnerabilities of a standard password-only approach.
Single Sign On (SSO)
CardsOnline offers login using a Single Sign On account, to enter the main application, but also to login to the Card Print Manager (CPM). Organizations can securely login to CardsOnline with their existing credentials using their SSO account.
An SSO solution with 2-FA can speed up, simplify and make working with your services and CardsOnline more secure.
New Feature: CardsOnline Payment Module
Payment Module for CardsOnline Service Portal
Using our CardsOnline Service Portal, card holders make extensive use of the option to upload a photo with their own phone. The ease of adjusting data, uploading a photo or blocking your card with a mobile device makes card management a lot easier. With the introduction of our new CardsOnline Payment Module, it is also possible now to order a card and pay for it via the Service Portal.
Setup the new card price
The request of a new card by a card holder in the Service Portal can be free or set with a price. Set the price for a new card request in CardsOnline with the setup of a new unit or edit an excisting unit.
Request a new card & pay
In the Service Portal it is possible to order a replacement card. The card holder chooses this option, clicks on the payment button and is then directed to the payment page of Payment Service Provider Mollie.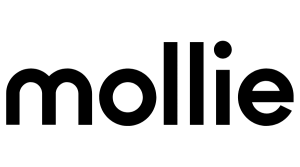 Here you can choose the available payment options such as debit or credit card. When the payment is successfull, the applicant is redirected back to the Service Portal and the process of a new card application is completed. CardsOnline Payment Module also offers the option to order a replacement card free of charge via the Service Portal.
Release CardsOnline 8 Improvements
Data Manager: Save your filter settings
The Data manager is used to control all records with cardholders' data in your project. You can add, edit, or remove records, as well as take photos or prepare records for printing or issuance. Select one or more records to access options like Edit, Delete, Print, Send e-mail template or Export data. With the release of CardsOnline 8 the selection of records is made more efficient with the new option to save your advanced filter options and use them on another day when you need a similar selection of records.
CardsOnline Service Portal: Add photo requirements
The CardsOnline Service Portal Add-On is available on mobile devices as a service for your card holders.The Service Portal connects securely to CardsOnline, allowing card holders to interact with their card data, send and receive requests regarding their cards, upload a new photo and report a lost or broken card.
With the new improvements in CardsOnline 8 it is now possible with the setup of the Service Portal to enter photo requirements the card holders need to know when taking their own photo using the Service Portal. These requirements are shown when the card holder adds a photo.