At ScreenCheck, we are committed to providing you with the best possible support experience. To enhance our support services, we are excited to announce that today we have transitioned from the OS Ticket system to Jira Service Management for managing support tickets.
What does this mean for you?
Improved Efficiency: Jira Service Management offers a streamlined and efficient ticketing system. This transition will allow us to address your support inquiries more promptly.
Enhanced Communication: You will benefit from improved communication features within Jira, enabling better tracking and resolution of support issues.
To submit support requests to our ticket system an email can be send to our support email: support@screencheck.com
Visit ScreenCheck Support Ticket System at support.screencheck.net, login to the system and check the status of your ticket(s) in a clear overview. Every support request is assigned a unique ticket number which you can use to track the progress and responses online. For your reference, we provide complete archives and history of all your support requests. A valid e-mail address is required to submit a ticket.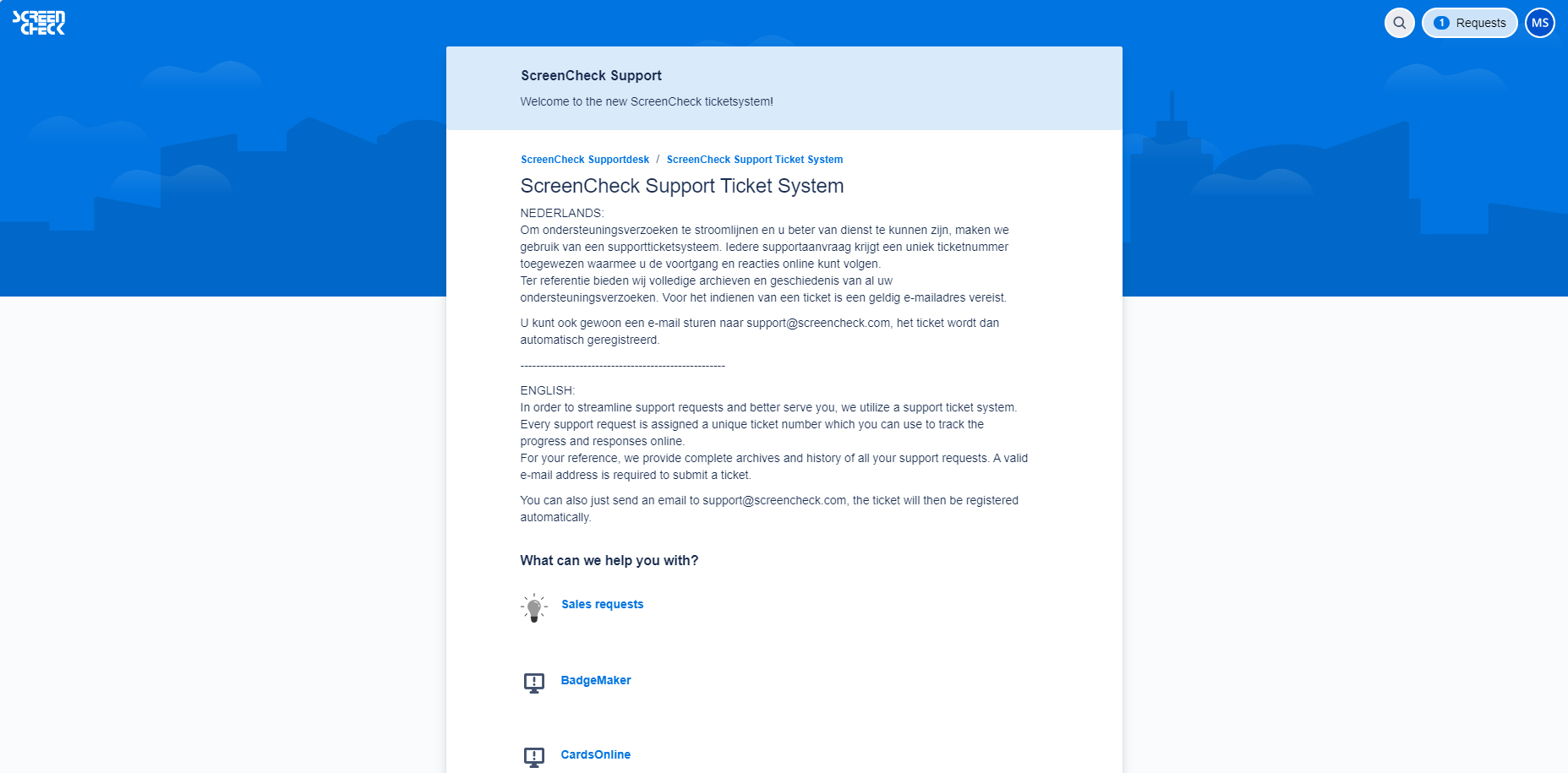 ScreenCheck is confident that this transition will contribute to an even better support experience for our partners and customers.