Next to our focus on development of new features and innovations to help customers setup their best card design and management system, ScreenCheck also works on making CardsOnline more accessible for everyone regardless of disability. The new release CardsOnline 7.3 offers a good step in the direction of making CardsOnline more accessible. CardsOnline 7.3 also has a great upgrade for the Card Designer. Now create a Wallet Pass design next to the Digital ID as PDF and the standard card design. Be even more creative with the new gradient color option, more precise with the align tool and never forget to save your design with the auto-save option.
Digital Accessibility

It is important to make our software solutions accessible to everyone regardless of disability. ScreenCheck works on the accessibility improvements of CardsOnline to comply with the WCAG (Web Content Accessibility Guidelines) guidelines as much as possible and make sure correct adjustments are made.
CardsOnline 7.3 brings multiple improvements to make the application more accessible. Check the release notes for more information.
New Feature: Wallet Pass integration
CardsOnline introduced the new feature Digital ID as a PDF with the last release, now CardsOnline 7.3 makes it possible to also design and issue a Wallet Pass.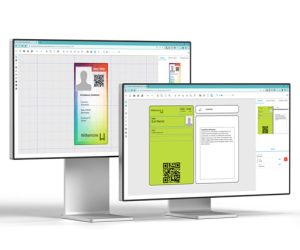 Open a Wallet Pass (with the .pkpass extension) with the Apple Wallet app on iPhone or the WalletPasses app on an Android phone. Keep a digital version of your credit or debit cards, store cards, boarding passes, movie tickets, coupons, rewards cards, student ID cards and more in one place on your phone using these wallet apps .
In the Card Designer the design for the Wallet pass is restricted to a specific layout template. The Wallet pass template shows two screens. The first screen is for the design of the Wallet Pass, the second screen is to add extra information to the pass. User can acces this extra information by clicking the "i" information button on the pass.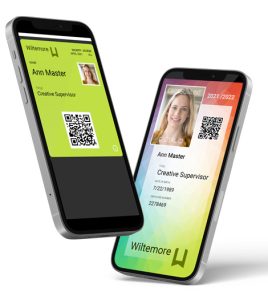 Add a background color, logo, multiple static & dynamic text fields, a passport photo and a QR-code to your Wallet Pass Design and save it, ready to send by email to your selected card holders in the CardsOnline Data Manager.