CardsOnline & SURFconext
CardsOnline works with SURFconext as Single Sign-On (SSO) solution
The time of only using one application for educational institutions is over. Nowadays, educational institutions work with multiple applications and systems, and have a need for simplicity, security and efficiency. When employees need to remember multiple passwords to login to all these different systems, frustration and unsafe situations arise.  A solution for this situation is to use Single Sign-On (SSO).
What is Single Sign-On?
With Single Sign-On (SSO), a user only logs in once to gain access to multiple applications and systems. Organizations use SSO to give easy and more secure access to all their different systems.
SSO (Single Sign-On) by SURFconext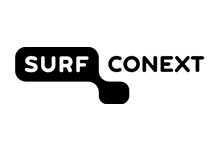 Safe and reliable login is particularly important for educational institutions. SURF works on ICT facilities and innovation to fully utilize the opportunities of digitization in education and research. SURF offers SURFconext as a Single Sign-On solution to use for services in education.
SURFconext gives easy and secure access with 1 set of credentials to services from different providers. Users log in with 1 username and password to all cloud services that your institution uses. Both for services that everyone uses and services for small specialist teams. This SSO solution gives you secure access to the available services and offers you various collaboration options. Safe, convenient and privacy-friendly.
Why SURFconext?
Simple, secure access to cloud services with the institution's account (Single Sign-On)
Protection of privacy in the sense that the minimum amount of personal data is disclosed to the service provider
It is always clear with which services the user's data is being shared
CardsOnline & SURFconext
A collaboration between CardsOnline and SURFconext is a logical step. Educational institutions can now securely log in to CardsOnline with their existing credentials using their SURFconext SSO account.
CardsOnline is an online Card Management System for card design, data management, production and management of your smart cards. Smartcards are linked to your facility systems via CardsOnline. An SSO solution can speed up, simplify and make working with your services and CardsOnline more secure.