ScreenCheck is sponsor for the Dutch Open Basketball Championship under 12 years.
ScreenCheck likes to aid the development of our society through various sponsorship activities. With some of these activities ScreenCheck focuses on strengthening local organisations by sharing professional knowledge and sponsoring for example sportswear.
This year ScreenCheck contributed to the Open Dutch Basketball Championship under 12 years.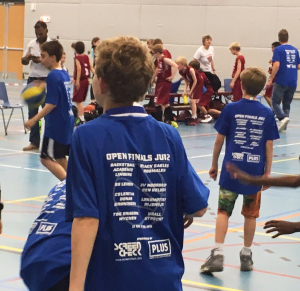 This tournament is organized entirely by volunteers of Basketball Association Lokomotief in Rijswijk.
The Open Finals JU12 is an open Dutch championship for eight teams in the age group JU12 closing the NBB league in the 2015-2016 season.
The group matches were played on May 21 in Den Helder. All the semi-finals and finals of the Open Finals JU12 were played on 29 May in The Hague. The final between Basketball Association Locomotief Rijswijk and Den Helder Kings Noordkop is won by Locomotief.
ScreenCheck has provided the shirts for all participants in the tournament.