ScreenCheck celebrates her 25 year anniversary with a Food Truck Festival
Friday June 24th ScreenCheck celebrates her 25 year anniversary with a Food Truck Festival for all employees, family and friends. The festival started around five o'clock in the afternoon. The ScreenCheck parking lot transformed into a terrain with multiple food trucks, a beer truck, music and lots of activities. Thanks to the beautiful weather, a great beat and wonderful festive decorations, guests  imagined themselves in the middle of a summer festival at the beach.
Festival passes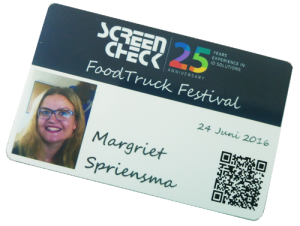 The ScreenCheck Food Truck Festival terrain had beautiful signs. But before the food trucks could be explored we first were allowed to create our own festival badge as a souvenir.
Making your own cards with the new BadgeMaker software was a great success. Especially with the children who loved to add their own name and photo. Within "no time" beautiful cards were created.
The Foodtrucks
Time for the festival, starting with a festive cocktail. Full of curiosity and with a good appetite all the food trucks were inspected. Starting with a tasty wrap with goat cheese and raspberry. Meanwhile, more people entered the festival and more appetizers were tasted. The tacos and hamburgers became very popular and the ice cream truck offered dessert with delicious ice cream in many tasteful flavors.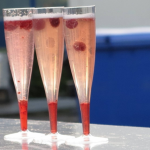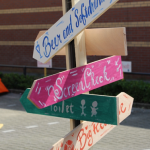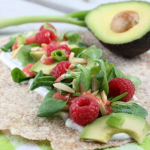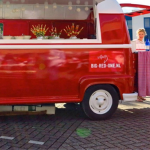 25 years ScreenCheck VR Experience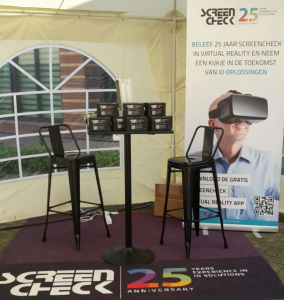 There was also the possibility to take a look at the past, present and future of ScreenCheck with the 25 years ScreenCheck VR Experience. You could put on the Samsung Gear VR and be taken on to a virtual journey. Special ScreenCheck Google Cardboards were distributed to also experience the ScreenCheck VR at home with your own smartphone.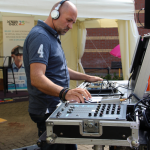 The music at the festival really set the mood, the DJ created an excellent atmosphere with a great playlist .
A great celebration thanks to the ScreenCheck party committee, the DJ and all the food trucks; Big Red One, FreshFood4U, Wrap 'n' Rolling, The Beer Truck en IJs en zo.