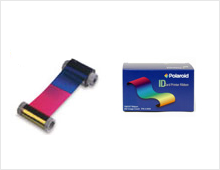 De hoogwaardige kaartprinterlinten en reinigingsmiddelen van ScreenCheck zijn speciaal ontworpen voor gebruik met ID-kaartprinters. Dit zorgt ervoor dat u altijd superieure kaartresultaten krijgt, elke keer weer consistente afbeeldingen van hoge kwaliteit, of u nu in kleur of zwart-wit print.
Ondertussen helpt onze lintenbesparingsfunctie voor zwart-wit printen, het aantal kaarten dat per kaarprinterlint wordt afgedrukt te optimaliseren. Door het lint op te rollen op basis van de grootte van de afgedrukte afbeelding en niet alleen op basis van de grootte van de kaart. Voor zowel enkel- als dubbelzijdig printen in kleur en zwart-wit kunt u rekenen op de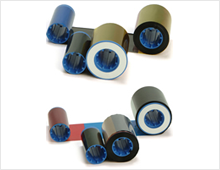 kaartprinterlinten van ScreenCheck. De supplies en ID Software BadgeMaker van ScreenCheck helpen u om opvallende ID badges voor uw organisatie te maken.
Neem contact op met ScreenCheck Sales voor meer informatie.
Tel: +31 (0)79 360 1165
Email: Sales Support